See Greg's Blog:
Personal Information:
Pastor:
Landmark Independent
Baptist Church
Affiliations / Associations:
Education:
Ohio State University
(1972, BA - History)
Maranatha Baptist Seminary
(1983, MDiv)
Veteran:
United States Marine Corps
(1972-1980)
(Infantry, Intelligence, Administration)
(1st, 2nd, & 3rd Divisions)
Family:
I am a sinner saved by God's marvelous grace and blessed by a wonderful, supportive wife, three beautiful daughters and seven incredible grandchildren.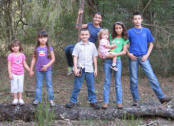 (click photo to enlarge)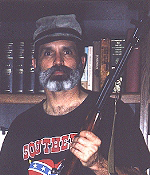 The price of liberty is eternal vigilance.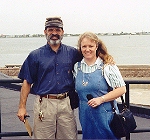 With my lovely bride at Fort
Sumter, SC, on our 26th
Anniversary. (1998)
Awaiting the Yankee charge at
the Kennesaw Battlefield.
My great-great-grandpa was
here with Hardee's Corps in
the Marion Light Artillery
(Perry's Florida Artillery).
CLICK HERE for photos
from 2016 Memorial Day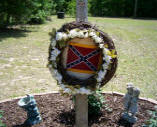 Contact Greg: